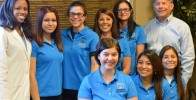 Your Chalmette Chiropractor
Choosing the right Chiropractor is an important choice to make. Dr. Shoemaker and his staff are trained on the latest chiropractic treatments & technologies...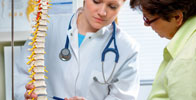 Safe & effective Chiropractic
Chiropractic care is a safe, effective and natural approach to managing pain and other health related issues. We invite you for a complimentary, no obligation consultation today.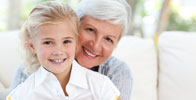 Live Better Today!
Enjoying a long and healthy life is important to everyone. Chiropractic care unlocks your body's true potential and natural healing process to ensure your life is a healthy life.
28+ Years Practicing In Chalmette, LA

Thank you for visiting the website of
Dr. James L. Shoemaker
|
Shoemaker Chiropractic Physical Medicine Center
.
At his clinic as well as online, Dr. Shoemaker strives for excellence through superior patient treatment, education, and satisfaction. We welcome your feedback and suggestions.
Within this site, you will find all types of health-related information, information about our office and services including the innovative and much talked about Spinal Decompression, the history of and myths surrounding chiropractic care, back and neck conditions from work related injuries and automobile accidents, exercises to strengthen your spine, therapeutic massage therapy offered onsite, diet and nutrition advice, a monthly health newsletter, and much, much more.

We hope you enjoy the information and share it with others. Again, thank you for visiting and remember to come back often as this online information constantly changes and is frequently updated.

Yours In Health,
James L. Shoemaker DC, CCSP
---


CONGRATULATIONS
Dr. J and Michael on your engagement!!!





Announcements
After seeing patients first in a mobile clinic and then in leased space for 18 months post Hurricane Katrina, on May 1, 2007 Dr. Shoemaker | Shoemaker Chiropractic Physical Medicine Center proudly reopened his original Chalmette office at 221 W. Judge Perez Drive.

Then in the Summer of 2009, Dr. Shoemaker | Shoemaker Chiropractic Physical Medicine Center debuted his expanded office area including:
on-site x-ray capabilities


extensive physical rehab equipment


spinal stabilizer


advanced spinal decompression